Benton County is growing faster than every county in Washington state except for one. And Franklin County is in the top five of the state's fastest-growing counties.
Benton County Growth
According to the state's Office of Financial Management, Benton County grew at a 1.51% rate between 2022 and 2023. The only county with a higher one-year growth rate is Whatcom County, which grew 1.79 percent year-over-year.
The OFM currently estimates Benton County's population at 215,500 people.
Going back to the 2020 census, Benton County has grown 4.2%. West Richland and Benton City are seeing the biggest population gains, not in raw numbers, but in relative growth. Both cities have seen their populations rise by 9.5% since the 2020 census.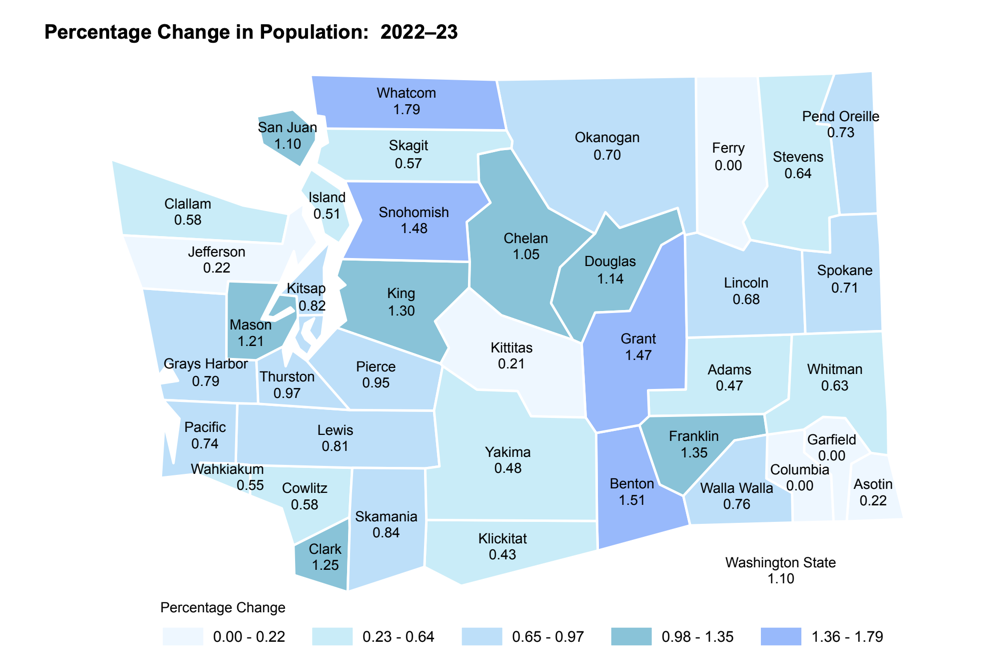 Franklin County Growth
Meanwhile, across the river, Franklin County is the fifth-fastest growing county in the state according to that OFM data. The county's population grew 1.35% between 2022 and 2023.
Franklin County's current population is estimated to be 101,100.
In the city of Pasco, population growth is estimated to be 5.4%, while growth in the unincorporated areas of Franklin County is at 4.8% since the 2020 census.
– Cari