Here's an AP headline from three days ago (July 20, 2023).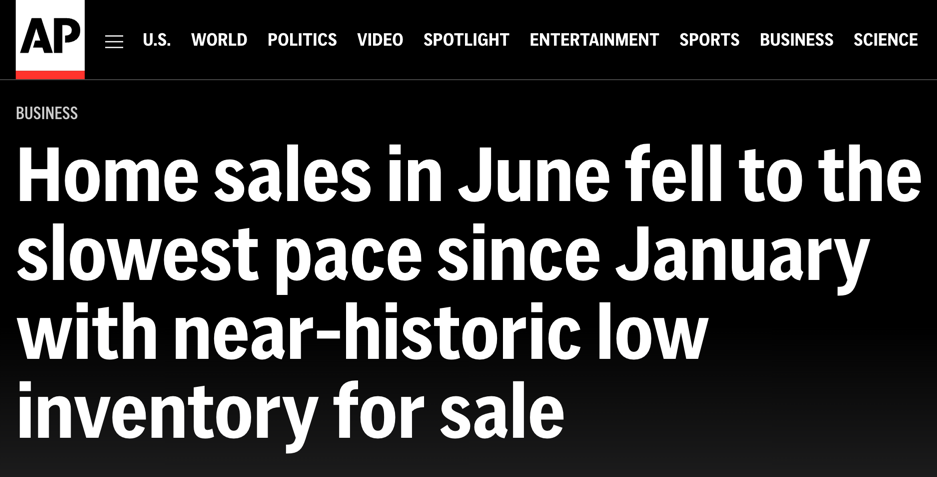 It says "near-historic low inventory for sale." Other headlines from last week say the same thing:
"inventory dries up"
"low inventory weighs on market"
"lack of inventory"
"inventory is so tight"
That's not happening everywhere. Two days ago, a headline mentioned "increasing inventory" in Maine.
It's also not happening here in the Tri-Cities! Our inventory of homes for sale is on pace to be the best we've seen in at least five years. There's no sense comparing today's numbers with what happened during the pandemic; that was an incredibly unusual time with impacts on real estate and pretty much every other industry, too.
But even if you go back to 2019, the last pre-COVID year, our current housing inventory is outpacing what we had available then. Take a look: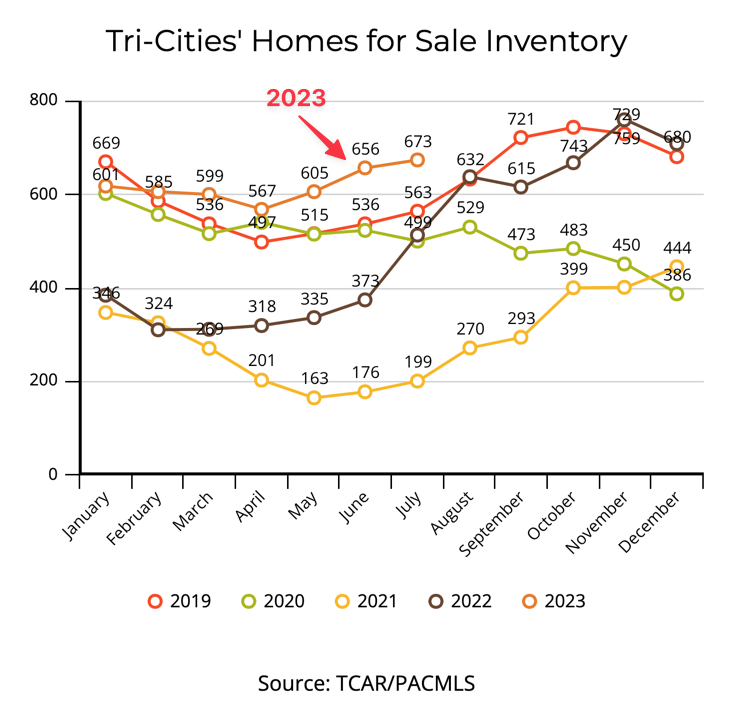 Inventory in January 2023 was below what we had in 2019, but since February we've been pacing ahead of that year.
The conventional wisdom is that high interest rates are keeping homeowners in their homes. Who wants to sell their home with its 3-4% interest rate and have to buy a new home with a 6-7% rate? But as our current housing inventory suggests, interest rates are not keeping Tri-Cities' homeowners in their homes.
Another reminder that real estate is LOCAL. What's happening elsewhere has no bearing on what's happening here.
– Cari