I still hear stories around the office that some of our local homeowners don't realize how much the market has changed in the past six months. This chart does a pretty good showing it, though!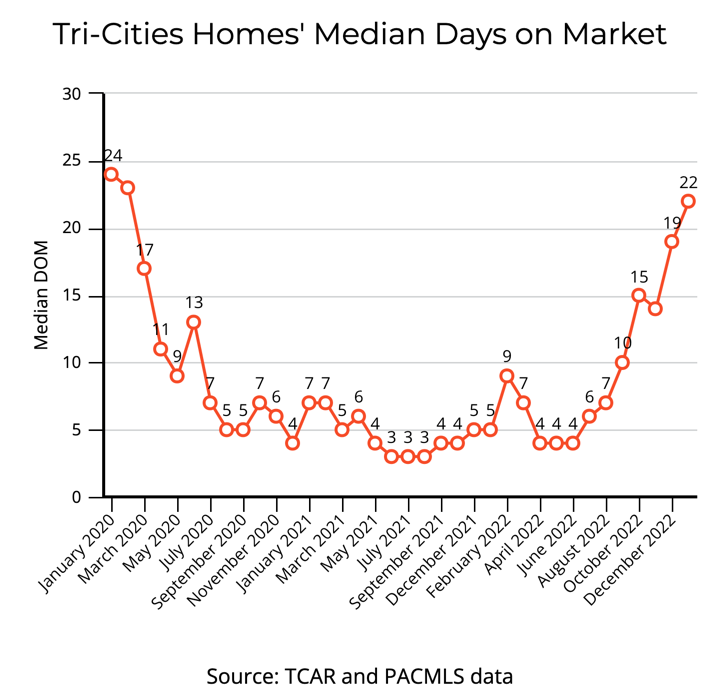 This is the median number of days that a home spends on the market before going under contract. The chart shows three years of sales — from January 2020 through this month.
As you can see, pretty much throughout the pandemic, homes sold very quickly — fewer than 10 days from July 2020 through September 2022. But now, we've seen five straight months where days on market was double figures, and this month we're essentially right back where we were in January 2020.
If you're curious, here's a city-by-city breakdown of the median days on market last month:
The COVID housing market is over here in the Tri-Cities. Sellers, please price your homes correctly and be patient. Buyers, you can take a little more time looking for the right home, but when you find it, remember that it might be "the one" for someone else, too!
-Cari