As we wrap up a year that challenged both buyers and sellers in different ways, here's some good news: Most buyers and sellers who gave up on their plans in 2022 say they'll try again in 2023. That's according to a recent HomeLight survey of nearly 1,000 consumers.
The survey shows that 72% of buyers who were unable to purchase this year say they'll return to the market next year, while 67% of sellers in the same situation say they'll try selling again in 2023.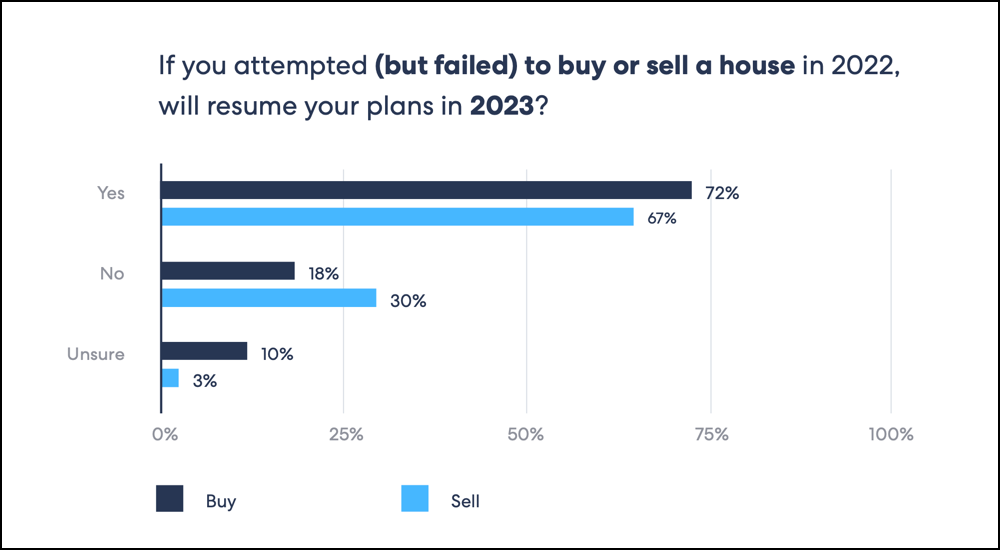 Here in the Tri-Cities, this year began as a strong sellers' market with low inventory and record-high prices in March — making things tough for local buyers. Now, as the year comes to an end, the Tri-Cities housing market is very different: The number of homes for sale has doubled since the start of the year, home prices are flat, and high interest rates have sent many buyers to the sidelines — making things difficult for local sellers.
Our overall activity has slowed down — only 277 homes closed in October, the second-lowest monthly closing count all year. At our current pace, November's total closings may not even reach 200 homes. So it'll be very good if all those buyers and sellers who stepped away from the market this year come back in 2023!
– Cari