Home prices are up across the Tri-Cities; we just set a new record with the area's $395,000 median home price.
But the rise in home values is impacting Richland homebuyers more than those looking anywhere else in our area. In Richland, the median price has risen by more than $100,000 in the past 12 months.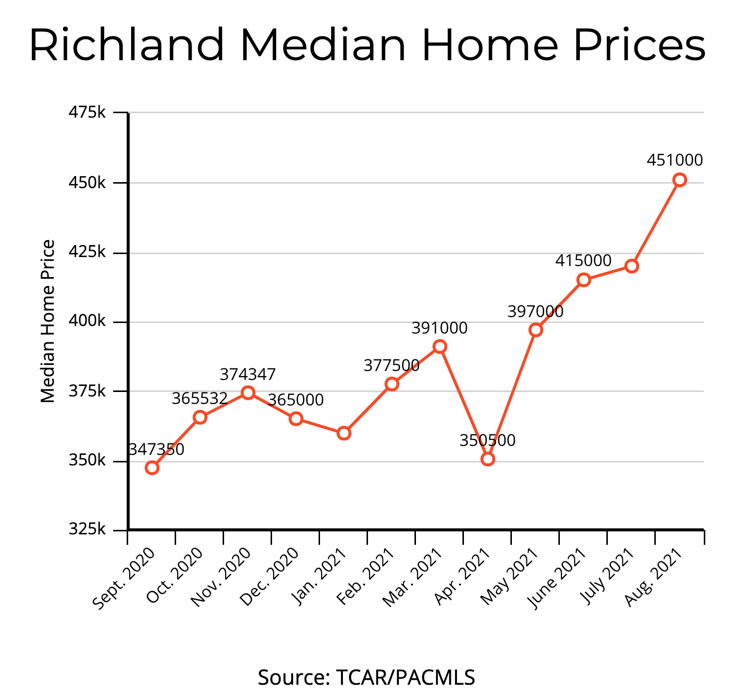 Last September, homes in Richland had a median price of $347,350. Fast forward 12 months to now and that median price has spiked up to $451,000.
That's a jump of $103,650 in raw dollars, or 30% if you prefer to think about it that way.
Home prices are up in each of the cities we track, but none are up 30% in the past 12 months.
The question now is whether our recent gains in home inventory will help slow down the rising home prices. That's supposed to be how supply and demand works, after all. We'll be watching!
– Cari