Earlier this year, there were multiple industry reports saying that homebuyers preferred new construction over existing homes, but that sentiment has changed.
In its latest Housing Trends Report, the National Association of HomeBuilders says that existing homes are now the top preference among today's buyers. Have a look: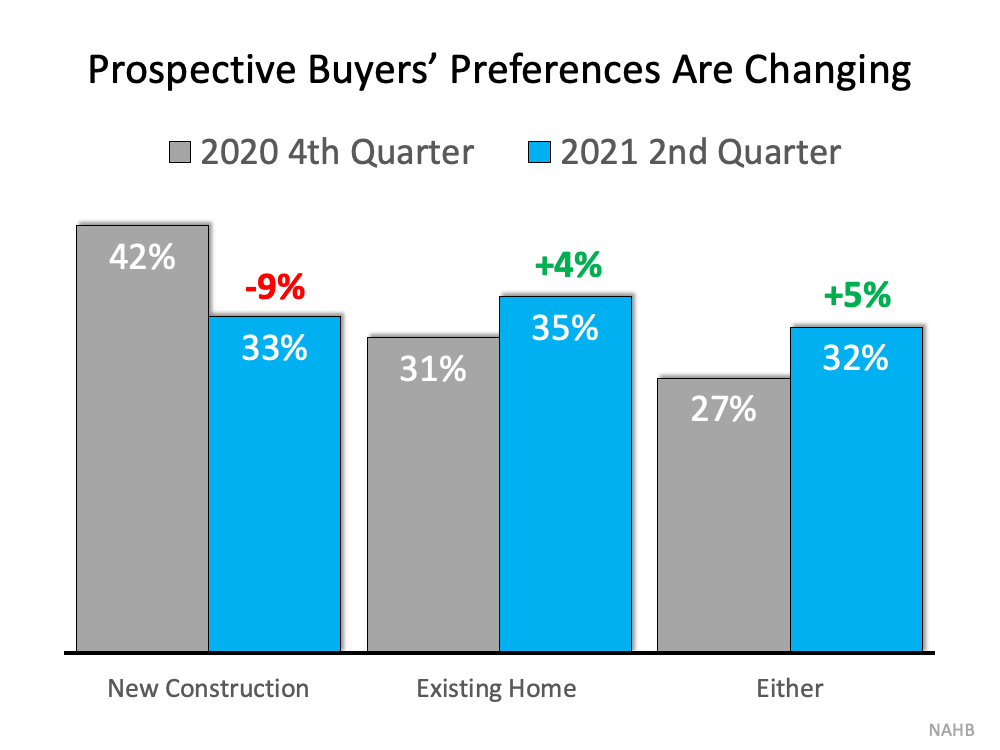 There are probably several reasons why buyer preference is changing. Here are two that impact purchasers looking to move in now:
The process may move faster. Builders may not be able to guarantee when the house will be complete and ready for move-in due to supply chain challenges with materials like lumber and appliances. If you buy an existing home, not only is it ready, it also likely has a refrigerator, range, and other necessary home appliances already.
There are no unexpected costs during the buying process. With the price of land, labor, and lumber being so volatile, many builders are including an escalation clause in the price negotiation to cover rising expenses. With an existing home, the final price you will pay is negotiated upfront.
Final Thoughts
If you're a homeowner looking to sell, your house is more attractive to a greater number of buyers as compared to earlier in the year. This might be the time for us to connect to discuss the possibility.
-Cari