Benton County has been ranked the 3rd-best county in Washington for work-from-home friendliness. And not far behind is Franklin County, which ranked 9th in the state according to a new National Association of Realtors study.
The study looked at factors like internet connectivity, the percentage of workers that do office-related jobs, home affordability, urbanization, and population growth.
Benton County ended up with a 0.8 "work from home score," bested only by King County at 0.9 and Clark County, which must've had a slightly higher 0.8 score. Another way to look at it: Benton County is the most work-from-home friendly county on the east side of Washington!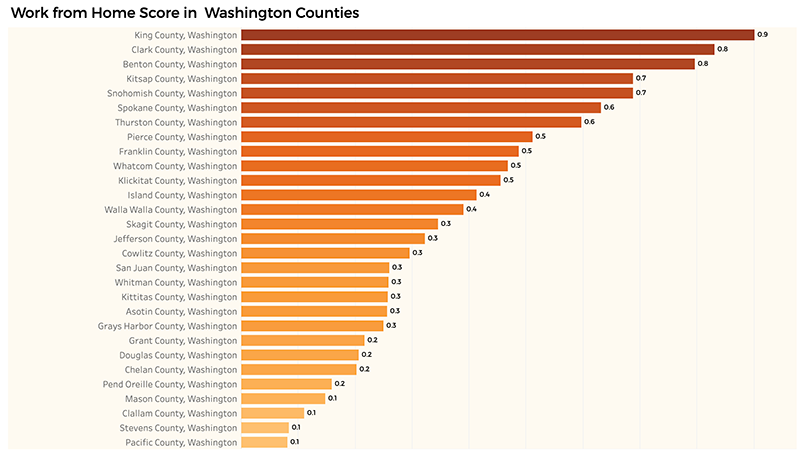 Franklin County scored in the Top 10 with a work from home score of 0.5.
With the country still learning how to deal with COVID-19 and many companies telling/letting employees work from home, it's more important than ever that communities offer the infrastructure — like broadband and homes that have enough space for work from home — that makes this trend as easy as possible.
If you need a home that makes it easier for you to do your job from home, we can help find one that fits your needs. Drop us a note anytime!
– Cari