It took a while, but home prices in the city of Pasco have returned to the $300,000 median price plateau.
Last month, the median home price in Pasco was exactly $300K, which was up $7,250 from the month before.
It's only the second time Pasco has reached that milestone — the first time was a year-and-a-half ago. The median price in Pasco back in January 2019 was $300,950.
Here's a graph showing Pasco home prices since that time.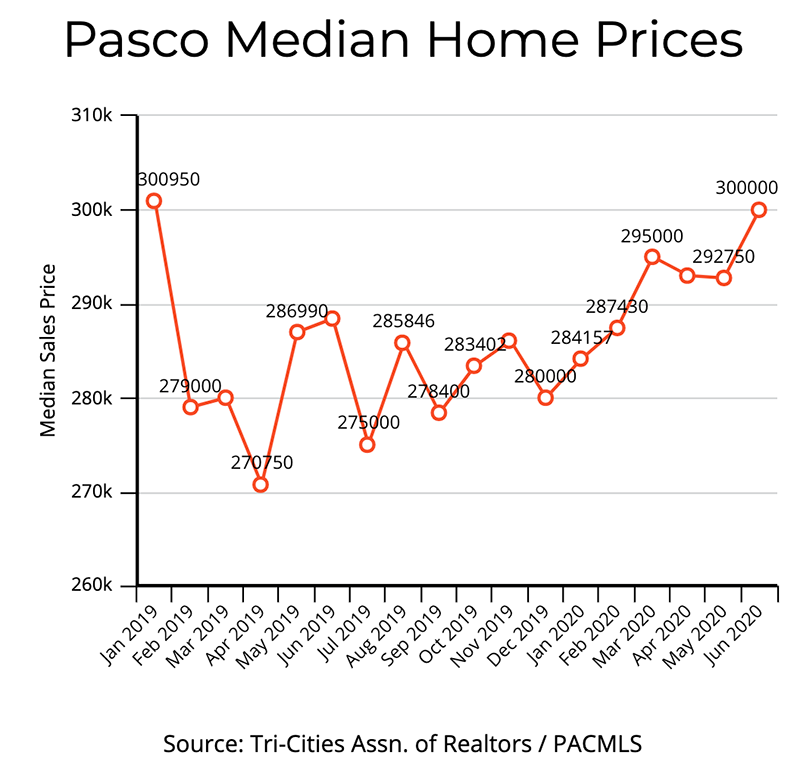 With Pasco hitting the $300K mark in June, the Tri-Cities as a whole hit its own milestone. Last month was the first time all three cities (and West Richland) individually had median home prices of at least $300K.