This might be getting a bit boring for folks with homes in West Richland, but for the third time in the past year, the city has been named one of the safest in the state of Washington.
This time, West Richland is #2 on a list of safest cities compiled by Safewise.com. Safewise says it measures things like number of violent crimes, property crimes, and city population to determine how safe cities are.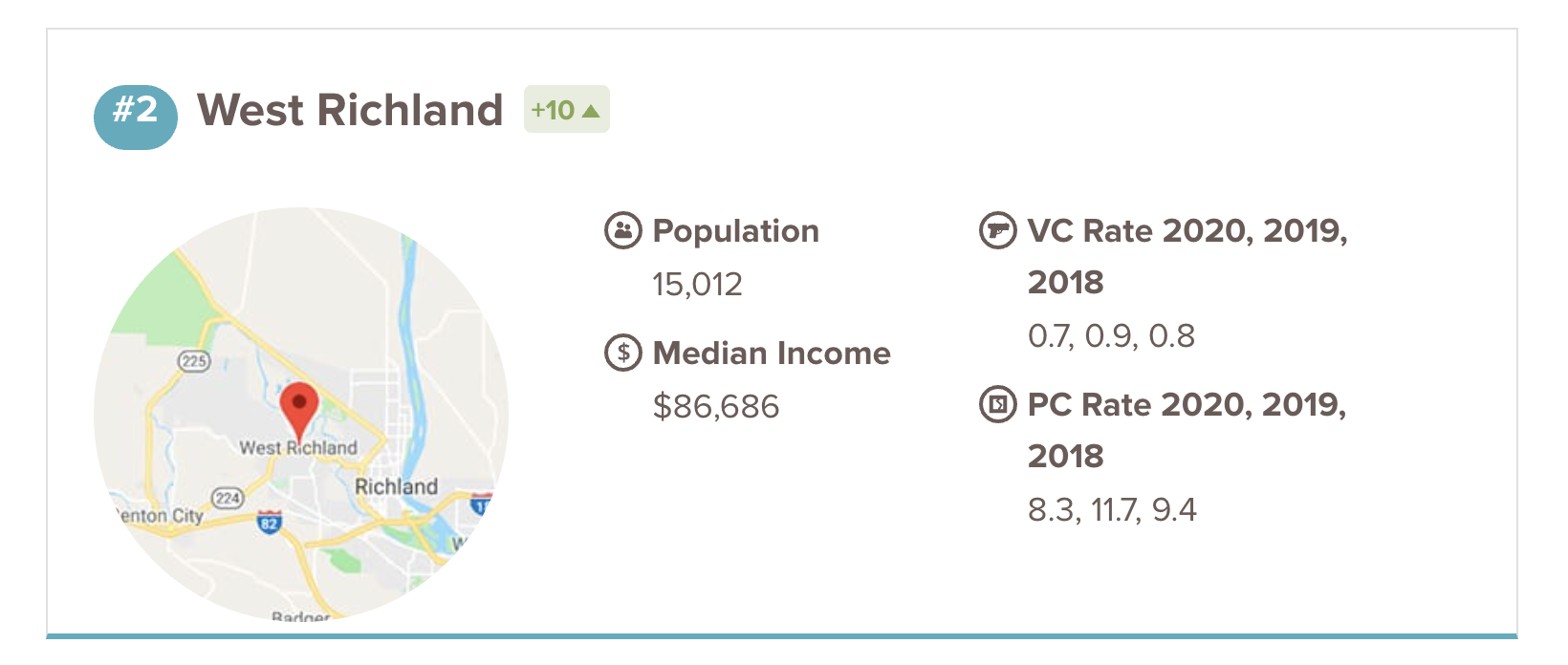 West Richland had the fewest number of property crimes in the state — just 125 in the Safewise data — and was second in property crime rate per capita.
As we said above, this is the third similar recognition for West Richland. The city ranked #4 in a similar safety report last July, and was #2 in one published early this year.
The rest of the Tri-Cities ranked very well in this newest report, too, as you can see here:
30. Pasco
32. Kennewick
34. Richland
If you've lived here a while, none of this is much of a surprise — it's one of the reasons locals love the area. If you don't live here, but you're thinking about moving to Tri-Cities, WA, we'd love to answer any questions you have. You can also watch this video to get a sense of what the Tri-Cities is all about!
– Cari