If you've been thinking that a lot of people are moving into Washington from other parts of the country and world, you're probably right.
In 2019, Washington was the #2 most popular inbound state for movers, according to Atlas Van Lines' annual report on migration patterns. Number one on the list? That honor belongs to Idaho. Here's a look at the top states with the most inbound moves:
Idaho (62.3 percent)
Washington (60.5 percent)
North Carolina (59.3 percent)
New Mexico (59.0 percent)
Tennessee (58.5 percent)
Rhode Island (57.8 percent)
Arizona (57.7 percent)
Alabama (56.9 percent)
District of Columbia (56.9 percent)
Texas (56.1 percent)
Washington has had more inbound moves than outbound for the past 9 years, according to Atlas Van Lines.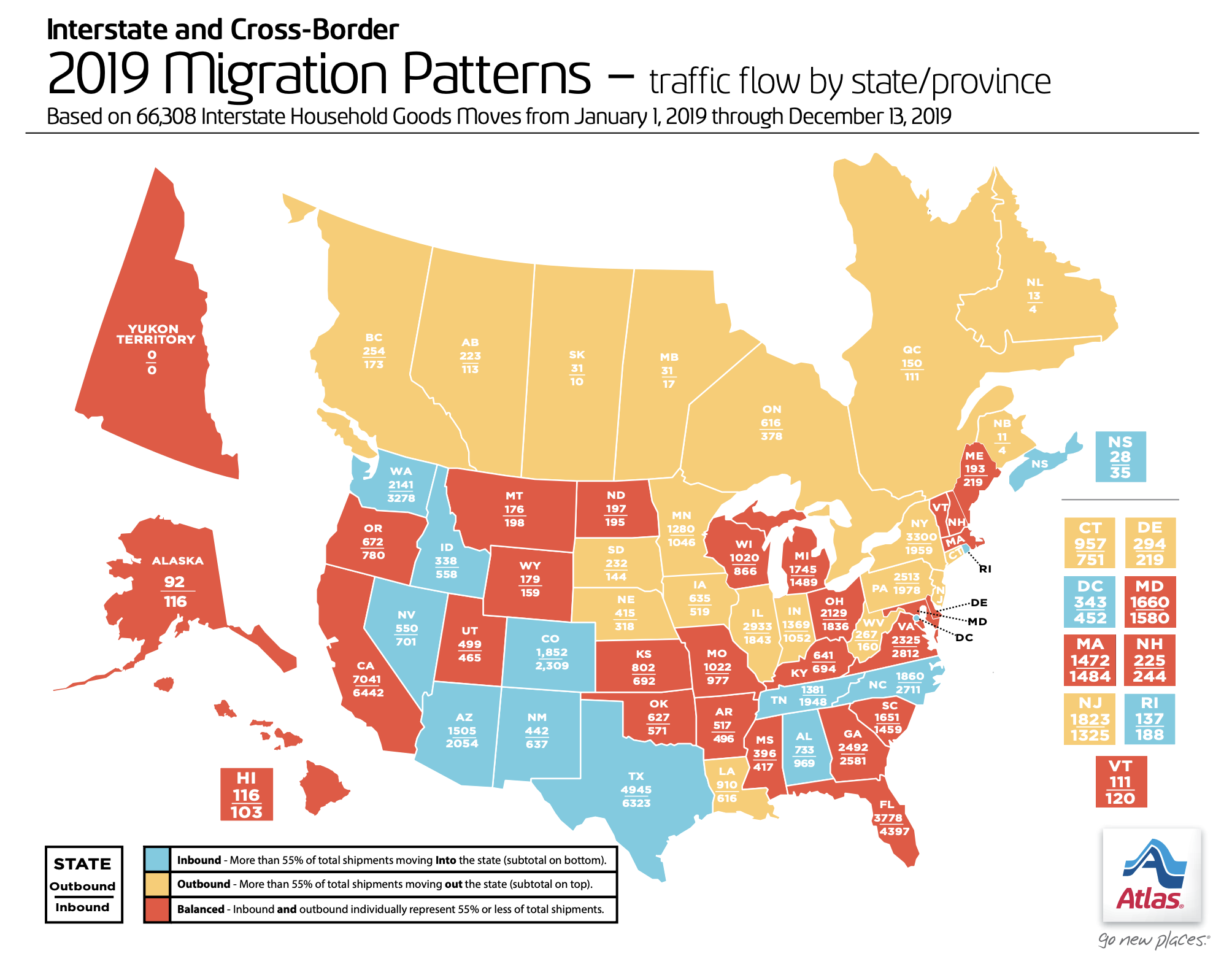 If you're curious, the state with the most outbound moves was New York. And no, California was not even in the top 10 for outbound moves.
Washington also ranked #8 on Atlas' list of top destinations for international moves, so it's not just U.S. residents who are moving here.
Atlas Van Lines has been tracking what it calls "interstate household goods moves" since 1993.