From "alphabet houses" and others built during and before World War II, to numerous new developments with the most modern of homes, Richland offers homeowners great variety!
If you're looking for a home in Richland, make sure you're aware of the latest market conditions. Inventory in Richland has remained consistent (but low), and the median price of homes in the city is always among the highest in the Tri-Cities.
Here's a look at the July snapshot for Richland real estate: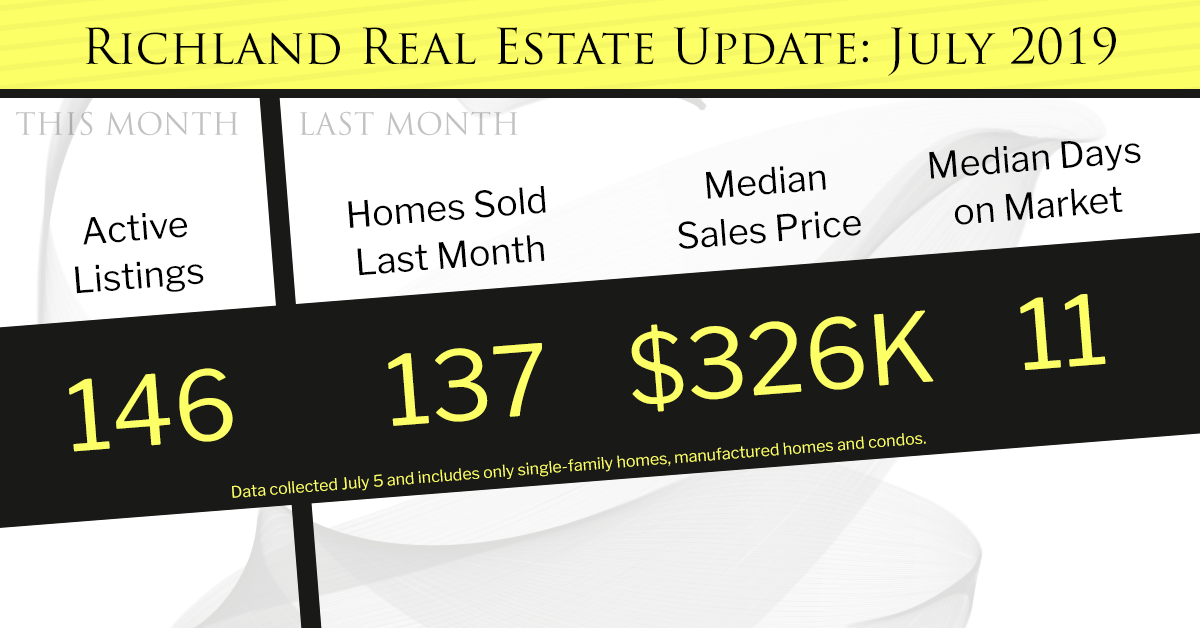 Here are some notes to help you understand what's going on in the Richland market:
In five of the past six months, inventory has ranged from 142 to 146 available homes — that's incredible consistency! The exception was April, when inventory dropped to 125 homes.
Meanwhile, the number of homes sold has more than doubled over the past six months. January saw 65 homes sell in Richland, while there were 137 sales in June. When you combine this increase in sales with steady inventory, you end up with a tight market that favors sellers.
The median price of Richland homes has been above $300,000 for eight straight months.
Last month's median of 11 days on market was actually the slowest of the Tri-Cities.
If you have any questions about the Richland real estate market, drop us a note anytime. And to help you understand how this Richland-specific data fits in with the area as a whole, see our Tri-Cities real estate snapshot for July 2019.
– Cari