If you're looking to buy a home in Kennewick, make sure you're aware of the current market conditions. Across the Tri-Cities, we're in a strong seller's market this summer — and that should affect the way you approach the process of looking for a home, writing offers, etc.
Kennewick is the busiest real estate market in the Tri-Cities area; it consistently has more active listings and more closed transactions in any given month. That was certainly true in our latest market update covering July/June! Kennewick's 224 available homes (as of July 5) and 160 sold homes (in June) were tops in the area. Here's a look at the Kennewick market snapshot: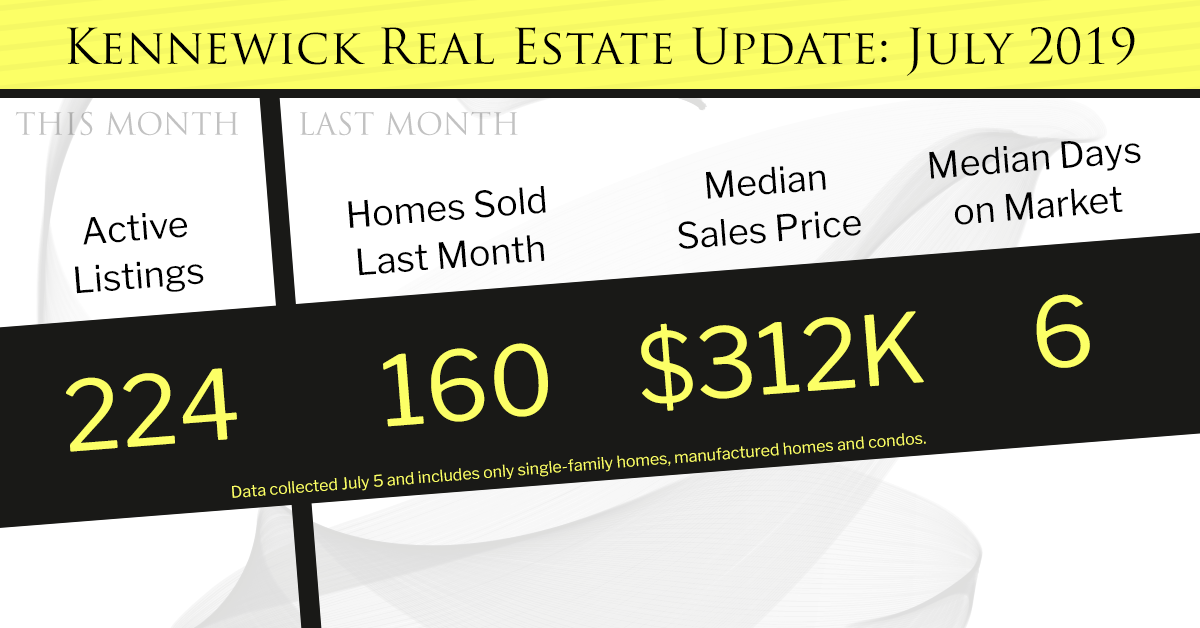 Here are a few other things to understand about the real estate market in Kennewick this month:
The $312,000 median home sales price is an all-time high for Kennewick. It's also just above the overall Tri-Cities median of $310K.
The median of 6 days on market is the fastest Kennewick homes have sold in any month this year. (Note: Days on market data can sometimes be impacted by how/when new construction homes are added to the MLS.)
The 224 active listings is the most since January of this year.
The 160 sold homes in Kennewick is the highest one-month total so far in 2019.
We hope this data is helpful to everyone looking to buy or sell in Kennewick this summer. As always, we're happy to answer any questions you have — use the comments below, or if you'd prefer privacy, use the contact form on this page to get in touch.
See CariMcGee.com for a look at the overall Tri-Cities real estate market for July 2019.
– Cari