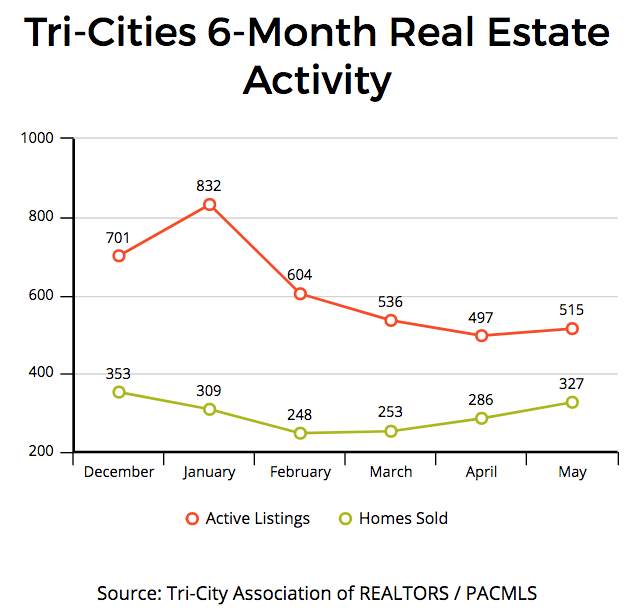 What an interesting six months it's been in our market! Late last year, there were signs that our inventory problems were getting better — more homes were available to purchase, as you can see above (in red) with the trend peaking in January. And then we turned right back around into a period of tight inventory that continues today.
Meanwhile, the number of homes sold (in green) has been growing steadily since February. That's common with this warmer weather — but it would be nice to see the number of available homes increasing at a similar rate so buyers could have more homes from which to choose. For now, our guidance for buyers is:
Be pre-approved before you start to search, so you can make an offer as soon as you find the right house.
Be prepared to make quick decisions on offers. The home you love but think about overnight may end up being bought by the family who saw it and moved faster.
Write a strong offer when you find the home you want.
As always, if you have questions about what's happening in your city or neighborhood, call/text/email us any time!
– Cari